Get realtime business analytics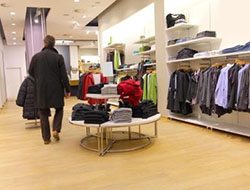 A mystery shopper or consumer is a tool used externally by smart businesses and companies or watchdog organizations to measure quality of service or compliance to regulation, or to gather specific information about products and services. The mystery consumer's specific identity is generally not known by the establishment being evaluated. Mystery shoppers perform specific tasks such as purchasing a product, asking questions, registering complaints or behaving in a certain way, and then provide detailed reports or feedback about their experiences to the company.
Watermark Investigations Group accurately provides feedback of customer experience for any type of business where customer service is important to that business. All kinds of businesses can be mystery shopped such as banks, retail, restaurants, hotels, guest centers and tourist attractions. If you have a business that provides service by phone, that is not a problem. We can help in most all situations or businesses.