Watermark Investigations & Protection Grou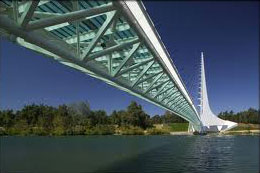 p is a professional firm serving California in Ventura County, Santa Barbara, Montecito, Westlake Village, Thousand Oaks, Calabasas, Malibu, Shasta County areas and security in Nevada, within the Reno and Las Vegas areas by providing needed services to law firms, corporations, organizations and private individuals. 
Watermark investigators are retired law enforcement personnel from local and federal agencies offering many decades of experience to handle a wide range of investigations to Police Agencies, Fire Departments, Corporations, Law Firms, Health Care facilities, private employers and private individuals.
Watermark is also a  firm of security professionals from diverse backgrounds including law enforcement and military. Watermark security programs provide personal protection to individuals and prominent families who are at risk and recognize the need for real security. Watermark provides protection services in CA and NV, Las Vegas, Reno, N. CA and the greater Los Angeles area. Watermark security programs prevent potential violence or loss with a minimum impact to daily life. Watermark provides protection through uniformed Specialists or Off Duty Officer (ODO) security services. Our mission is to change the bad perception of security. Watermark provides protection for Hotels, Restaurants, Tech Industry, Manufacturing, Celebrity/Dignitary Events, Public/Private Schools, Churches, and Cannabis cultivation and Dispensaries.
Watermark takes a genuine interest in our clients. We understand their objectives and unique needs by handling complex and sophisticated matters and exceeding expectations.  Watermark accomplishes this by being accessible, efficient, creative and responsive and achieving practical, effective solutions.
Watermark works hard for the success of our clients.
Trusted Investigations – Diligent Security