Surveillance can be useful.
It can be useful in domestic disputes, child custody dispu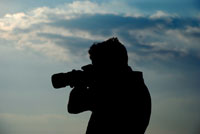 tes, injury cases, employee theft, drugs in the work place, labor disputes, protests and demonstrations.  Watermark private detectives conduct every investigation with the proper balance of intelligence and caution. We communicate directly with our clients in a professional and timely manner and report back all activity.
Other circumstances you may need surveillance for are:
Cheating Spouse or Lover
Pre-Marital Screening
Child Custody Cases
Background Investigations
Employee Theft / Undercover
Workers Comp
Personal or Property Protection
Slip and Fall Fraud