Want to join our team?
Watermark Investigations & Protection Group is always looking for quality and qualified people to be part of the team. Security applicants must have active NV PILB Card or CA Guard Card. Applicants must be in good physical condition, be reliable, and have an excellent attitude. Also, applicants must have solid references, a good work history, and a good work ethic. Backgrounds are conducted, and drug use is not tolerated. Only the best are employed with Watermark. Advancement opportunities are available. Vets welcome!
If you are located in California or Nevada, and you think you have what it takes to be a Protection Specialist, Please use the form to read out to us and attach your resume. Resumes are kept for future for positions.
Resumes for investigator positions throughout the State of CA are also always welcome.
Watch for new postings on this page. Positions will be posted as they become available: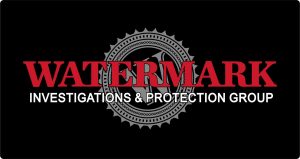 Immediate Position for P/T – F/T Security Position Reno, NV
Uniformed security positions – P/T 24hrs per week. The work site is in Reno. Interviews are being scheduled now.
Must have active NV PILB card. Must be in good physical condition, able to run, ride a bike, lift 50 lbs, and have reliable transportation. Solid references, good work history, good work ethic and excellent attitude a must.
Backgrounds are conducted. No drugs. We want only the best.
Please upload your resume in a text, Word document, PDF document, or Google Docs document format only, -on the contact form to the right.