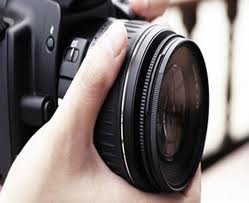 People call Watermark all the time wanting surveillance for many different reasons, but the two top reasons are Child Custody and Cheating Spouses. The reason these stand out is because people in these situations often rush to hire a private investigator before determining what their specific wants and needs are. There are many things to consider prior to hiring a private investigator.
Surveillance is one of the most expensive services investigative companies offer, and most people calling for the service want the job to be done immediately. Trying to rush a surveillance job is not ideal for many reasons. Not only will you be paying rush fees, but a quality surveillance takes planning and pre-surveillance. It is unavoidably time consuming on the investigator. Having a budget in mind before hiring an investigator will simplify the process immediately, as this will determine what services the investigator can offer within that price range.
Another consideration is the fact that paying for surveillance does not guarantee your desired results. An investigator cannot control what the subject does. It is very possible the subject could decide not to leave his home during the days you payed for surveillance. Watching an inactive subject is still time and energy spent on your case, and the investigator will charge for that service despite the outcome.
Potential clients will call and hire an investigator hoping to quickly get the "proof" needed to win a judge's favor in court concerning child custody battles. Most people are not familiar with the court and its proceedings, and so what they think may be "proof" often isn't "proof" at all. Watermark investigators will always suggest that you, the client, work with your attorney and have them on board with any plans for surveillance. If the attorney feels that surveillance will help the case, then it is money well spent.
Along the same thought, some people believe that pictures or video evidence is needed to help them get a divorce. In California, no such evidence is needed!  You can get a divorce in CA without cause. Other people want photo or video proof in order to confront their spouse about infidelity. In this case, surveillance isn't often necessary, as emails, texts, phone records, or personal sightings is proof enough.
At Watermark, we want to insure everyone spends their money wisely when it comes to surveillance. In fact, chances are we will try to persuade most potential clients out of surveillance for the above listed reasons. However, those who choose to pursue our surveillance services are aware of all possible scenarios before committing to a contract. Should you decide to use Watermark, you will be receiving honest and excellent service. Call Watermark at 805-265-0102 and ask questions, there is never a charge for initial consultations.