A portable vehicle GPS tracking device is a unit that uses the Global Positioning System (GPS) to determine the
precise location of a vehicle to which it is attached and to record the position of the vehicle at regular intervals. The recorded location data can be stored within the tracking unit, or it may be transmitted to a central location data base, or internet-connected computer, using a cellular (GPRS or SMS), radio, or satellite modem embedded in the unit. This allows the asset's location to be displayed against a map backdrop either in real time or when analyzing the track later, using GPS tracking software.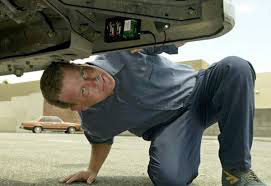 The car GPS units that need software are passive and the information can be downloaded at will any day, any week or any other desired time frame after a specific date. Some phone GPS tracking or portable car GPS tracking units send a live feed that can be observed on your computer or smart phone with updates every 10 seconds for real time GPS tracking. Watermark Investigations Group uses the latter type with the latest satellite technology for the more accurate reporting.
Watermark Investigations Group rents GPS units when you may have reason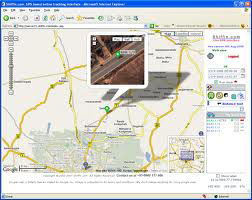 to be concerned where your car is being driven or where a family member may be frequenting that uses that vehicle. Our investigators show you how and where the best placement for the portable GPS tracking unit is on your car for the best results. The cost to rent a car GPS tracking unit in Ventura County, Oxnard, Camarillo, Thousand Oaks, Simi Valley or the surrounding areas is less per day than hiring a professional investigator per hour. This investigative technology will lead you to the answer you are looking for.
When you absolutely have to have reliable information, Watermark Investigations Group is who you turn to. Watermark Investigations Group… where the truth is revealed.